Corporate Profile
Established in 1996, Fuchi is one of the leading TERS (Temporary Earth Retaining System) specialist contractors in Singapore.
Founded by a team of experienced engineers from Taiwan, Fuchi has firmly established its reputation as a reliable structural steelwork specialist contractor in Singapore with over 30 years of accumulated experience in both local and overseas markets.
Equipped with the technical know-how and valuable experience in a wide spectrum of underground projects in Taiwan, including Taipei MRT and 新光三越 shopping mall basement, Fuchi excels in temporary works relating to all excavation activities in building construction and civil engineering works.
A one-stop solution provider in a niche construction segment, Fuchi offers a wide array of services, including design, supply, fabrication, installation and removals of sheet pile, soldier pile, temporary strutting and decking work for both shallow and deep excavation works.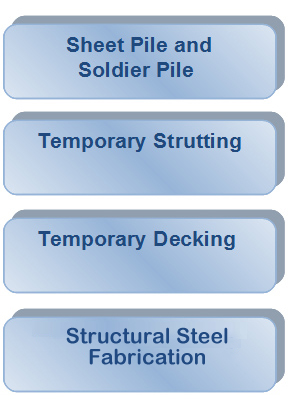 Area of Expertise
Catering to the different requirements of its clients' construction projects, Fuchi has continuously invested in machinery and equipments ranging from sheet piles (10,000 tonnes), Metro-Deck Panel (7,500 pcs), strut & waler (40,000 tonnes), and heavy machineries.
To accommodate our working assets and fabrication work, we have established a work space of approximately 70,000 square feet that is located in the western of Singapore and 250,000 square feet that is located in the state Johor of Malaysia.
Certified by the Building and Construction Authority (BCA) of Singapore, Fuchi has been involved in various iconic projects in government, commercial and residential projects.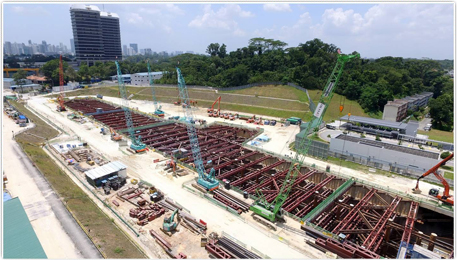 Thomson East Coast Line –T213 Caldecott Station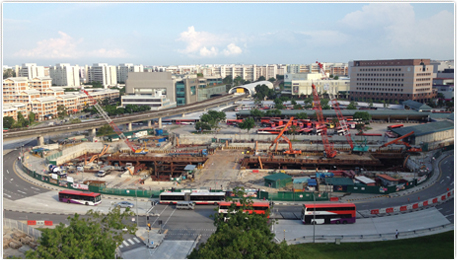 Downtown Line 3 - C925A Tampines Central Station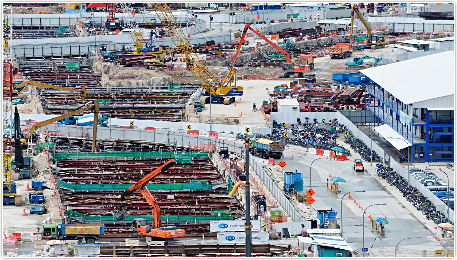 MRT Downtown Line 1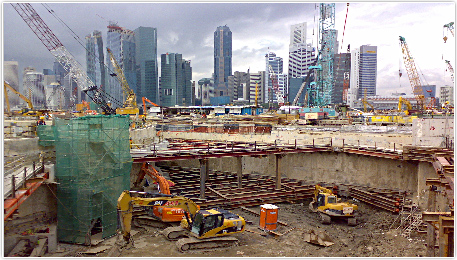 Marina Bay Sands Integrated Resort – Hotel Substructure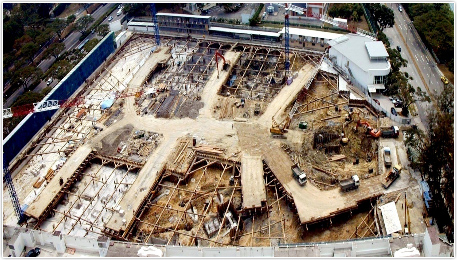 Condominium @ Marine Parade Road
Testament to its workplace safety procedures, Fuchi has been awarded with bizSAFE Star certification from the Workplace Safety and Health Council.
Led by an experienced management team and with its established track record in the construction industry, Fuchi is well-positioned to tap the growing demand in Asia's infrastructure and construction industry.